The fact that it was a classroom session gave us the ability to focus on areas specific to our team. No question went unanswered.
We were very fortunate to have Hayden and look forward to our next session. Thanks.
I enjoyed the very flexible structure of the training.  We had the ability to ask questions on a wide range of topics, and were given help on what we actually use.
I enjoyed discovering my strengths and weaknesses as a communicator.   The trainer kept everyone engaged and was very knowledgeable.  An enjoyable seminar – thank you.
I wanted to understand the best way to use Teams to suit our requirements.  I enjoyed setting up new teams and fixing previously set up teams that were not 100% functional.  The course was very practical and useful.
I liked the effective communication techniques you can use for different situations. I also liked the encouragement to have meetings on a regular basis and the importance of team work, which may have given a boost to an office that had very low morale.
The Call Centre training included role playing and real life situations that we were able to read and then act out, which was really helpful.  It also provided an opportunity to gain insight into how other CSR's we work with handle situations and different circumstances.
"We really loved the interactions with everyone in our Customer Service Excellence training session, and it was great that we had an engaging session instead of a 7 hour info dump"
Our Customer Service Excellence training has provided our team with invaluable knowledge that will contribute to our professional and personal growth.  We found the content engaging, informative and very practical.  Understanding the tools that we can implement immediately, to see positive results is exciting.
Our CTO Trainer made our Change Management course fun and allowed us to collaborate with each other as a team.  She gave us a lot of reasons as to why people react to change.  Thank you.
The training really polished my skills, and there was some really clear guidance provided.
"I was extremely satisfied with the training I received from CTO today. It was very interactive and very helpful. Not only did we go over things I already had knowledge on, but I learnt a lot of new things that I will definitely be using and educating other staff members on moving forward."
Thanks for everything!  The Microsoft Teams training was really good!
We've viewed a few of your Webinars now and have actually been able to use it in our work with some of our clients! We find them quite informative.
The content in our Teams course was extremely relevant and our CTO Trainer was really engaging and kept us interacting in a positive way!
A valuable day. I am confident all our staff will gain a lot of information, techniques and skills from the course
We wanted to learn how to navigate Teams better, and know more about its functions and possibilities.
Our Teams training was a very positive and open process.
Our CTO trainer was very interactive in imparting the Microsoft SharePoint training content. Really enjoyed it!
I really enjoyed getting to know Office 365, especially the Yammer and Teams apps. The course was very practical and useful and I now feel very confident in using these programs in my daily work.
The training was just what we needed.  With all team members working from home, the course, delivered in an online environment, enabled real-time collaboration.  We all embraced Microsoft Teams with eagerness and trust.  Our CTO trainer was great and navigated our different skill levels with ease.  This training has fast-tracked our learning.
I enjoyed learning how to use Microsoft Teams and understanding how it works
Our CTO trainer was very clear and concise with his instructions and explained everything in Excel very well.  Thanks.
I wanted to achieve an understanding of the tools in Photoshop – specifically the selection tools. This course was spot on and I learned what I wanted to know.
Ciaron
The SharePoint training was extremely useful, in particular the ability to run through some of the examples and specifics that relate to our processes.
The facilitator was able to provide some quick references for Excel, that will be relevant for my day to day requirements. Thank you.
Our training day was great, thank you. I feel a lot more confident navigating Office 365 now. I most enjoyed the Teams, SharePoint and OneDrive topics.
Our Adobe Acrobat training was practical and hands on. Having time to work on our own forms was very important.
Our trainer went over and above the requirements of the course.
The customer service training was very well structured and I enjoyed learning about the methods of communication and different styles of behaviours.  As a result of this training I will listen and engage more with my customers.
This refresher in Microsoft Project use and navigation was very well presented.  Thanks very much – it was a pleasure to do this course with you.
The training was very enlightening, I always like to learn new things. I found Kelly to be extremely patient and informative. I cannot wait to get back to work to try out my new skills.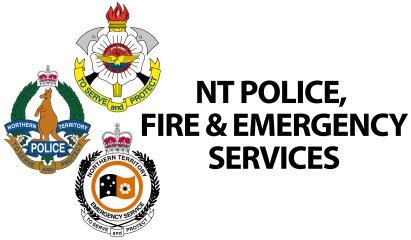 This course was practical and useful and has improved my confidence in Excel.  Our CTO trainer was very knowledgeable and responded to questions thoroughly.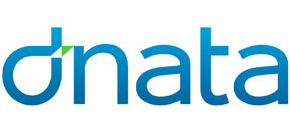 I was interested in learning efficiencies in Excel, and this course was Great!
It will save me hours and free me up to concentrate on other projects.
I have completed the MS Project Introduction training. The training was 'excellent'.  Our trainer's professional presentation and knowledge of course material was "perfect". Thank you
The course was full of useful information and made me feel like "I can do this", and has given me tools on how to handle different customers.
I would highly recommend anyone who is going to be working in a customer environment to go to the course.  So much inspiration, knowledge and tools.
Thank you so much.  The time just flew by. Thank you for an awesome time. I really learnt so much from this 🙂
Positive, positive, positive.  I could go on all day. I just feel as if I'm in my element being here and being around you.  So motivational.  I really appreciate everything you covered over the last few days.  I thank you so dearly.  You've helped me with my relationships, my friendships and work life.
I am writing in regards to the QuickBooks training I attended at our office.
This was an extremely helpful training session.  Our lovely trainer was very knowledgeable on the topic and I found her to be personable as well.  The subject material covered was excellent.
I was very pleased and satisfied with my Photoshop training.
I found every aspect of the training valuable, and am sure that it will be useful in my role.
The training was excellent and I will definitely be contacting you in a few months for a more advanced course with Nick. Thanks.
I wanted to let you know how happy we were with the training Brett provided.
You have been a pleasure to deal with.
Thank you for going the extra mile to book me into a customised Visio basics session, it turned out to be exactly what I needed, which has increased my ability to use the functions – and more importantly improved my confidence.
The trainer was excellent, so I have let others in my section know about the Visio training options.
A short note of thanks for your fantastic training session yesterday!
We three thought that the time spent with you was very useful – and really appreciated all the short cuts and tricks you were able to teach us.
Just thought I would let you know Ric was fantastic and we really enjoyed having him here today. I left our feedback forms with him, which were all really good.
Thanks for organising. One of the people in training today is our training coordinator in Perth and may organise training again out there.
Thanks again.
Our training went really well today. We all enjoyed it thoroughly and it was tailored really well to meet our specific needs.
Many thanks for your assistance in organising the training for us.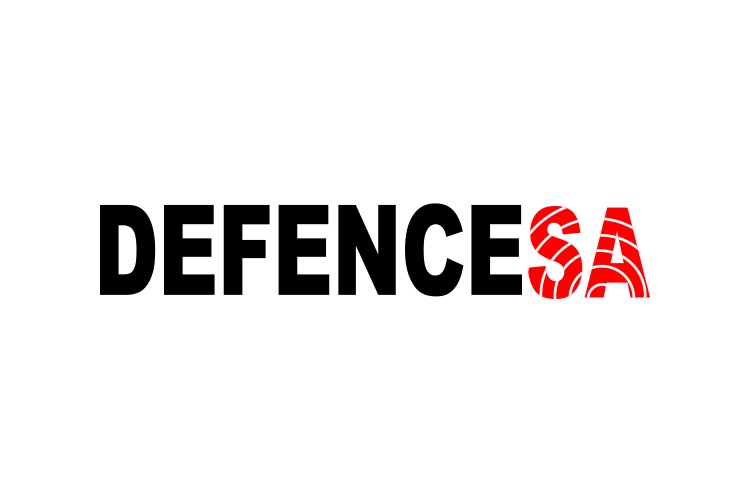 On behalf of Ferguson Seacabs we would like to thank you for the on site training that you did for us last month. Helene was a great teacher for all range of knowledge and we all learnt a lot.
A note to thank you and CTO for providing the training for us. I was thrilled with the job Kevin did, it was exactly what we needed.
I've also had a large number of staff comment both on how excellent a trainer he was and how much easier it was to be able to do it at their own desk, so thank you so much for your flexibility in that.
Your company was an absolute pleasure to deal with.
We have now completed this training course. Thanks.
I would like to say that we were very impressed by the instructor, Marco, who kept the course very interesting throughout the 2 days.
Thank you for arranging the training.  Gordana, the trainer was excellent!
The staff who attended found it very valuable and got a lot out of it.  Please pass our thanks to Gordana for a great training session.
Our Adobe InDesign training gave us an overview of the program and it's specific application to our needs.
It was well presented and our CTO Trainer, Mark, was very thorough in ensuring the we were able to put in to practice what we learned.
Thanks again for the training the other week. It was extremely helpful and I have already been using some tips and tricks in my day to day work on Excel.
Our CTO Trainer, Ray, had more than adequate knowledge of the subject matter, and was patient and ensured we were all comfortable on a subject matter before moving on.
I would happily recommend Ray and the course to others looking to improve their skills on Excel.   All in all it was great day and I learnt a lot.
We booked our QuickBooks Online training with CTO to improve productivity and to learn how to use the program for what I need to do.
It was a very helpful, informative session.  Our CTO Trainer, Elisabeth, is patient and thorough.
Our Microsoft Access training gave me the knowledge to improve my current processes. Our CTO Trainer, Steve, was very patient and helpful and happy to answer all our questions.
Cathy, MS Access Trainee
The training was really useful. I'm feeling a lot more confident about using Access !
Chloe, MS Access Trainee
I now have a better understanding of Excel.  The  training course with CTO was great, and I will recommend to others.
In our Excel Intermediate course I learnt useful information.
Our CTO instructor was very flexible for our needs.
The men who attended the  Microsoft Project training said the content was great.  Our CTO Trainer, Gordana, knew Project so well and this helped the boys learn it as she could go into detail.
They would highly recommend the course.
Last week's training course was one of the best courses that I've ever attended. Our instructor had an excellent grasp of the subject, and an excellent teaching expertise and knowledge.
I would like to thank you for sending your CTO trainer to train me in MYOB.
My training session was extremely useful and pleasant. I never knew accounting could be so enjoyable and satisfying
The trainer provided excellent & flexible instruction, coping well with our very different levels of expertise.
My DreamWeaver training has boosted my confidence in web designing to the point where I have several potential clients waiting for me to design their web sites. A real boost for my business. Thanks again.
Apple Computer places great emphasis on training and developing our staff. We chose Computer Training Options due to their thorough and highly professional levels of service.
We strongly value their ability to tailor each training session to meet individual training needs.
I am always extremely satisfied with the service I receive from Computer Training Options. Their staff are willing to listen & achieve my unique requests every time.
Mark was fantastic, I was really happy with the outcome. Thanks again
The instructor was well presented and had a great manner and approach in explaining the subject.
Five staff undertook the introduction to Excel course conducted by one of your trainers. We all started from different points of understanding; some with no working knowledge of Excel and others who had been using the application but had no idea about its capabilities. In one day we were able to cover a tremendous amount. Everyone left the day confident in both the operation and the capabilities of Excel and we were all keen to learn more!
My thanks to Steve and the team from CTO who recently provided us with a complete Network Health Check, and Network Sniffer training for our networks and engineers. The results were outstanding. The level of training that was achieved in house is a credit to Steve's international skill and experience. I highly recommend the CTO Health Check as an invaluable tool for tuning and optimising the ever changing network.